Our Leadership Team
Sincere People.
Larry Glenn
CEO
Mr. Glenn has more than 30 years of progressively responsible experience directing all the activities of the company and is responsible for all it revenues. Larry has led the companies through start-up, survival, turnaround and growth modes.  Mr. Glenn has been an owner and CEO of WestWorld since 1997.
---
Operations

50%

Client Services

30%

Finance

20%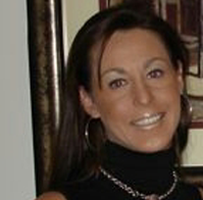 Jaclyn Glenn Mann
COO
Jaclyn was a co-founder of WestWorld and involved in the overall guidance of the company.  Mrs. Mann has used her understanding of both corporate governance and business policy to assist the company with long-term strategic planning.  Jaclyn additionally assists with the Quality certifications.
---
Finance

25%

Corporate Governace

50%

Human Resources Administration

25%

Timely Support
You saw our "page" on customer support.  What makes customer service "good" also depends heavily upon what specific things a particular customer may hold valuable or their expectations from what industry competitors do.
One thing we know—-it must be TIMELY.

Innovative Ideas
We told you we were forward thinking and problem solvers.  You simply can't be those without being…
in·no·va·tive
adjective: innovative
(of a product, idea, etc.) featuring new methods; advanced and original.
"innovative designs"
 (of a person) introducing new ideas; original and creative in thinking.
"an innovative thinker"

Advanced Technology
We are in the business of providing advanced technology.  We also use advanced technology to repair old technology.
You know by now that we think about emerging technology. We see the technological convergence of different systems evolving towards similar goals. Convergence brings previously separate technologies such as voice (and telephony features), data (and productivity applications) and video together so that they share resources and interact with each other, creating new efficiencies.
That is really the point—we use advanced technology to become more efficient.

Clear Communication
That's our business…communication! We believe our company's success depends in large part on how well employees communicate —with each other as well as with our customers.
We make that a daily priority– it's not new, but we use the 7 Cs and ask ourselves the questions.  According to the 7 Cs, communication needs to be:
Clear.
Concise.
Concrete.
Correct.
Coherent.
Complete.
Courteous.
Was it?
Recent News
Learn from the top thought leaders in the industry.
Qualcomm goes big on wifi and IoT with multiple chip launches by Tim Skinner Qualcomm has announced new chips and technologies designed to boost domestic wifi coverage, at-home IoTconnectivity, wearable tech capability and next generation broadband delivery. Starting...
Don't Be Shy.
If you are interested in working together,
send us an inquiry- we  will be in touch!
Contact Us